The Recruiting Guide For Youth Athletes
An athlete aspiring to play their sport beyond high school can be taken on a journey that encompasses many emotions. For many parents, they may only go down this path once and it's almost impossible to know all the answers. There are, however, ways to provide the student-athlete and their family a good foundation for success
You'll often hear Travel/High School coaches ask their athletes to create a list of schools they're interested in attending.  More times than not you'll find players list schools they're fans of but not much homework has been done outside of being a fan.  I recommend a top-down approach that is predicated on being honest about player's talent level and where they might fit best.  Not everyone is headed to a Power Five school and that's okay because the are great programs at every level and you just have to find the right fit for the student-athlete.
Follow the below steps to help uncover potential fits:
Step 1: Start with the college divisions,  NCAA Div I, NCAA Div II, NCAA DIII, NAIA, and JUCO.
Step 2: Begin looking at regions that are of interest and then look at the various conferences in that region.  The example below is if you lived in Louisville, KY, but you can use the same approach in any region. Here are the options broken down by Division:
Div I– ( List of Div I Conferences ) SEC, Big 10, OVC, Atlantic Sun, Missouri Valley, Atlantic 10, Big East
Div II ( List of Div II Conferences) –GLVC, Great American Conference, Mid-American, South Atlantic
Div III– ( List of Div III Conferences ) Heartland , Southern Athletic , Ohio Athletic
NAIA – ( List of Schools, Map of Schools ) – Crossroads League, River States, Mid South Conference
JUCO– NJCAA Schools, NJCAA Interactive Map – Region 7, 24, & 12 are in proximity to the Louisville, KY region.
Step 3:  Search for the program and coach/recruiting coordinator, follow their twitter/X handle, and find their email.  Also, complete the recruiting questionnaire form which is usually located on their recruiting page, click here for an example.  
Step 4:  Look for upcoming camps at the schools of interest and attend if possible.  A tool that is gaining popularity in helping find upcoming camps is www.playnsports.com 
Step 5:  If you have an academic interest, check out the course offerings/majors and see if they align with your interests.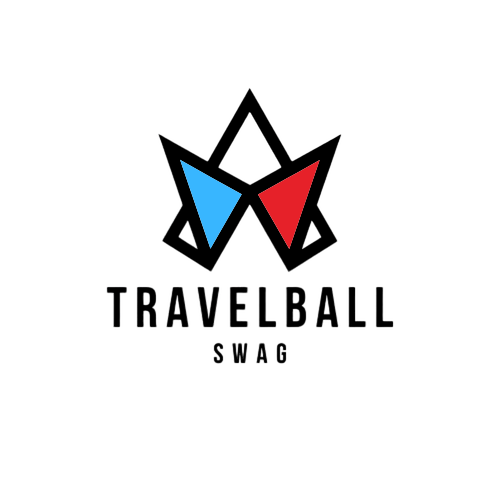 Content, Content, Content.  It's hard for little Johnny & Suzie to take videos of themselves during a game so this falls into your court parents.  Video is a big part of today's recruiting process and the more quality video you have, the better.  The keyword in the previous statement is QUALITY.  The athlete needs to take ownership of the video creation process and after you capture the video, send the video to your son or daughter for editing.  A coach's time is extremely valuable and they've only so many hours in a day.  Providing clips from games & workouts that have minimal wasted space is ideal.  Coach Jones doesn't need to see footage from the walk-up song or a celebration in the dugout or bench.  They do need to see the meat of the action such as a swing, fielding a ground ball, digging a spike, or taking a jump shot.  Help your son or daughter unleash their inner movie magician while you are the Oscar-winning videographer.  Technology is allowing this to become easier leveraging AI to help create highlight clips players can download shortly after the play happens.  Gamechanger and various others are doing this well which allows the gathering of content to be much easier and shared more efficiently.
There are several events you'll attend where they take video for you.  Sometimes it's game footage you can spend a few dollars to gain access to and sometimes it's part of a showcase.  It's all valuable, pay for the subscription, save it all, or grab the link to share with other coaches.
Showcases & Camps.  This is a topic that has many opinions, here is mine.  There are good events where you feel value was provided from the money spent.  Newsflash, you will attend events where you feel you didn't see the value. Use it as a learning experience and don't attend that organization's events in the future or share your thoughts with the director who may be able to shed light on your concerns.  Regardless of the experience, I believe every event your son/daughter attends is valuable.
Getting comfortable with the process.  At showcases/camps, similar events take place and there can be ]downtime between events.  Understanding what is going to happen throughout the day/week and managing the time between events can be critical for an athlete and help them achieve their optimal metric output and play to the best of their ability.
Every time your athlete attends an event and metrics are taken, i.e. 60 yard dash time, vertical jump, a baseline can be created or progress can be seen and documented from the previous time that a metric was captured.  Coaches like to see progress which tells them you're working at your craft.
Perspective.  Each camp will most likely have athletes whom you've not met before, especially if you visit various cities.  Being compared against your peers is a good thing as it helps the athletes, and parents, understand where an individual's skill set lies when compared to their class/age group.
When to begin?  This is a question that has no definitive answer as each young athlete is different.  You may want to consider how the recruiting process works as it pertains to Div I, II, III, NAIA, and JUCO and that could help you understand when to begin.  Div I committed players typically come off the board sooner in a student-athlete's career, collectively followed by Div II, III, NAIA, & JUCO.  In my own opinion, beginning to attend showcases during a student's last year of middle school or Freshman year of high school is a good opportunity to get into the system.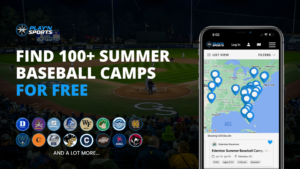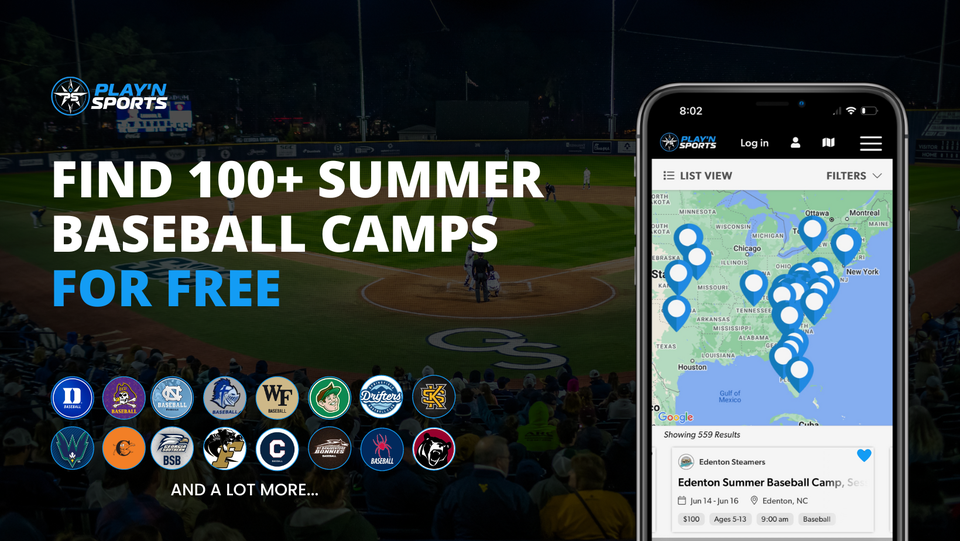 How to contact coaches. If you know the answer to this, go and buy a lottery ticket. Regardless of sport, college coaches are approached by a tremendous amount of potential future teammates every day. I suggest treating this no different than a sales process. Do whatever you can to get your product in front of the right person at the right time which may entail leveraging multiple options often. At the end of the day, GET CREATIVE and create a program that works for you. Maybe it's email, Twitter Direct Message, or sending a letter that might have a QR code pointed directly to your highlight reel on the web. And here's something crazy, the phone still works and is a great option to reach out and let that university know about a student-athlete interested in their program.
Who should you reach out to when contacting the organization? Like in a sales process, you can never go wrong starting at the top and getting pushed down the chain, that's ok. Starting with the head coach is never a bad idea, but you may also want to reach out to the recruiting coordinator if you can find out who that may be as well as your particular position coach.
Network, Network, Network.  It's amazing how small a world it is when a student-athlete goes through the recruiting process.  Coaches move all over the place and just because you might not be a fit today doesn't mean it will stay that way in the future.  I suggest having a policy of calling every coach back, regardless if you've interest in that program or not, mainly because it's the right thing to do.  Secondly, every call a student-athlete has with a coach is great practice and helps them become more comfortable speaking with coaches and understanding it's okay to ask questions. If there is not interest in their program, let the coach know so they can move on to other recruits, be honest, coaches realize there are lots of options and they want you to land where it's a good fit for both the player and school.  Like a sales process, the quicker you can get to a "No" and move on to the next prospect, that helps both the coach and the student-athlete.  Outside of coaches, get to know the coaches at your showcases/camps.  They are great resources to help you achieve your dream of playing at the next level.  Helping connect coaches with athletes who can help their program happens frequently, but be prepared, when coaches put their name behind a prospective player that is powerful and isn't to be taken lightly.  If a youth/high school coach continues to provide players that aren't a fit for a school's program, that's not good for anyone, so just be prepared for honest feedback if you've aspirations to play at a high level and a coach doesn't feel your skillset is a match.
Ask your High School, Travel, and Workout Coaches for help.  Leverage other coach's networks who work with you often.  Coaches enjoy helping their teams, but if you don't let them know you have an interest in playing beyond high school, they'll never know.  If they are aware of your interest and a college program shows interest, it can help the process a bit.
A-C-T!  A-C-T!  It just means more. You have to say it like the Southeastern Conference Chant S-E-C!  A student-athlete's ACT score is just as, if not more, important as any metric or stat they possess.  A higher ACT score allows a coach to potentially spend less athletic scholarship money on a player because they might qualify for academic monies that could make the entire package extremely attractive and reduce the amount of money an athlete has to pay for college.  Yes, there are full rides in some sports like basketball & football to name a couple, but a large majority of sports provide partial athletic scholarships as they might only be given a certain amount of scholarships.  i.e., NCAA Div-I baseball gets 11.7 scholarships per season that have to be split amongst the entire team.  Some get more, some get less, and with academic monies, it can work out to where a student-athlete pays very little, but having a high ACT score helps provide the coaches another tool to help your out-of-pocket spending to be as little as possible. I would highly suggest finding an ACT prep course in your area, the return on investment can be significant. (click here for the NINE BEST ACT PREP COURSES)
Your Commitment.  College coaches across the country have created a practice of high school students committing earlier and earlier as time moves on.  Kids today are impacted by what they see on social media and it's hard for them not to get caught up in the commitment game.  It's human nature, everyone likes to be wanted and it can weigh on a young person when their name isn't called.  Unfortunately, the commitment announcements on Twitter, Instagram and Snapchat will not stop however, we can prepare our kids on how to handle this situation.  Please, don't get me wrong, congrats should go out to those who gain commitments and accept offers from schools, but providing all kids the coping skills during the process should be top of mind.  I once heard another dad say, "Wherever you are is where you're supposed to be."  That statement couldn't be more true.  If playing at the next level is the goal, there are options to make that happen as long as the student-athlete does the work.
The recruiting journey is a roller coaster, however, there are ways to make it less stressful and I'm hopeful the items in this article were able to get the wheels turning to make your son and/or daughter's journey the best one possible.