Top 10 Items for Consideration When Selecting a Travel Ball Team
The end of July marks the beginning of the barrage of travel baseball tryout notifications being presented by every social media outlet imaginable.  Some teams promise playing at extravagant destinations while others promise fees subsidized by corporate sponsorships.  With so many options, how does a parent know which team is right for their child?  To help navigate the tumultuous waters, here are some questions to help families make the best possible decision for their son/daughter.
What is the time commitment required?

Some clubs are active year round while others stop after the summer. Making sure you're signing up with a program that aligns with your wants & needs is critical for the happiness of both the player as well as the team.  Being in a situation where you're not practicing &
playing as you would like or conversely, more than you like, will find you in an unhappy situation.
  How well do you know the coaches and their style of coaching?
Getting to know the coaches prior to committing to a team is critical.  These are the people that you're trusting have the best interest of your son/daughter.  You know your child better than anyone.  If a coach's style is one of intensity, how will your child react to that approach?  Some do well and it may be a good fit while others may react better to a more laid back approach.  There isn't a right or wrong way, however, understanding the coach(s) approach can provide crucial insight as to if the team will be a good fit for your family.
What are the financial commitments?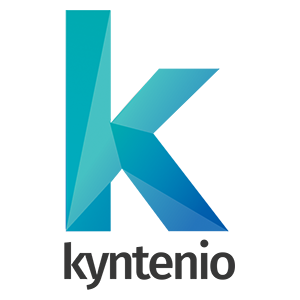 There's no sugar coating it, travel ball can get expensive.  Between team fees, uniforms, equipment, hotels, tournament fees, etc., travel ball can turn into a tremendous investment.  Make sure you understand what is required before committing as well as options to fundraise if they exist.  Sometimes teams will offer families an opportunity to fundraise or provide corporate dollars to help offset a player's fee.
How often is practice? Is attendance mandatory?
Understanding if practice attendance is required for playing time is always good to know.  Most coaches understand the kids are busy and it's difficult to be at every practice, however, there are others that have different rules.  Knowing their expectations can help you better understand if playing time is diminished due to lack of participation at practices.
How many tournaments a month should you expect?
If you like to play a lot or a little, make sure the team you select has that same vision.
Is the goal to have fun or win?
Let's be clear, fun should always be had when walking on the field.  That being said, some team's emphasis on fun varies.  At the end of the day, it is travel ball and there aren't rules in place to guarantee playing time.  Make sure there are clear expectations in place prior to committing.
What training resources are available?
Some organizations have unbelievable training facilities, batting cages, private lessons as well as technology for evaluation purposes.  The team itself is a product and the mission for teams is to find the players that fit best with their vision.  Having access to these features is always nice, however, there are plenty of successful teams that operate without them.  Once again, it comes down to what you feel is best for your son/daughter.
What is the team's philosophy about playing league ball, i.e. Little League, Cal Ripken, etc?
The Holy Grail of League Ball is the Little League World Series.  Some ball player's goal is to punch the golden ticket to Williamsport, PA.  If playing league ball is important to your son/daughter, make sure you share that goal with the teams you're considering.  Some embrace it, some do not.  There's not a right answer either way, it comes down to the goal of the team and the expectations the coach has in place.
Is the team part of an organization or is it stand alone?
Is the team you're considering one of many teams in an organization or does it stand alone.  There are teams
that have success in both scenarios.  If a team belongs to an organization, sometimes there are more resources available because they are able to share them throughout the organization, i.e. batting cages, private instruction.  Stand alone teams may also have resources available, but given they are one team, the finances to make that happen may be a bit steeper and not as accessible.
Is there access to qualified private instruction?
There are numerous training certifications available in this day and age.  Within organizations, there sometimes exists a relationship with preferred instructors for players to utilize outside of normal practice.  Ask if the organization has instructors available should you elect to pursue the route of private instruction.
Upon doing your research and selecting a team that fits your needs, you must prepare for change.  If you listen closely, you can hear the drama and despair that is occurring right now from families across the country who have figured out they are not a good fit with their current club OR the club has determined that a change needs to occur.    Don't worry, it's not as bad as it seems.  Team members will change.  When this occurs, wish them the best and by all means, do what you can to stay friends with those that are leaving the organization.  The teammate that departs will continue to play against you, albeit with another team, however, you will see each other at various tournaments.  To avoid an awkward encounter, take the high road.  The team you begin with will not consist of the same boys as they grow older and that's ok.  Remember, boys/girls, physically & emotionally develop at different paces.  The kid at 8 years old who can do no wrong, may be a completely different player at age 11, and vice versa, the kid at 8 years old who can barely lift a bat, may be an 11 year old ball player that knocks the cover off the ball.  At the end of the day, kids change, teams change, as long as you know it will happen, it will help you work though the difficult time of changing teams.  But, remember, everything happens for a reason.  Going to a new team might be the best thing for a player, a different set of eyes and ideas can do magic.  It's not the end of the world if you have to change teams, take it in stride and make the best of it, everything happens for a reason.
I'm hopeful this insight helps you navigate the waters of finding the right fit for your son/daughter.  Have a great season and good luck.