'Twas the Night Before Sunday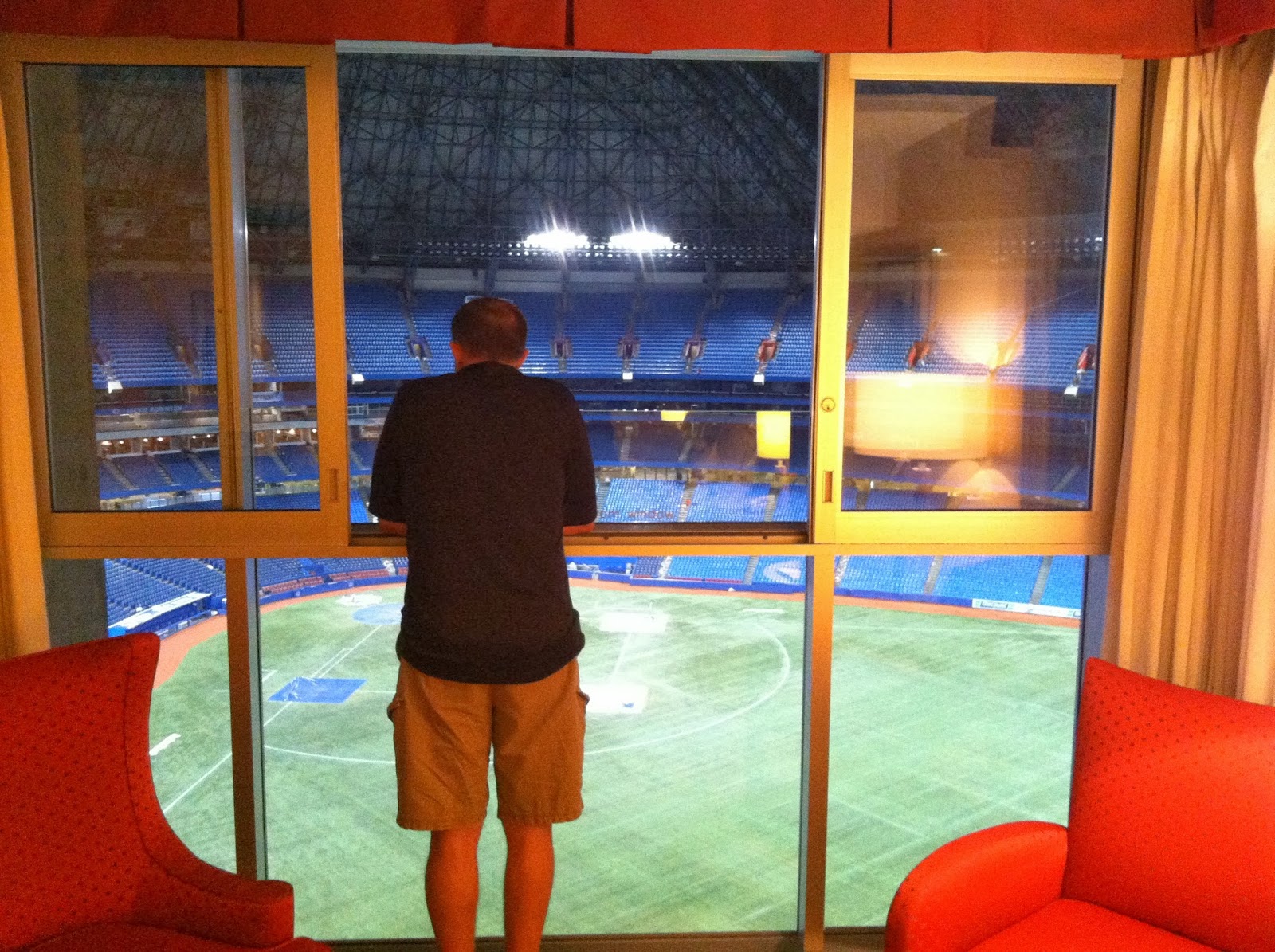 'Twas the night before Sunday, when all through the Fairfield Inn
Not a player was stirring, not even a first baseman;
The cleaned uniforms were hung over the shower rod with care,
In hopes they would dry in the damp hotel room air.
The children were nestled all snug in their beds,
While visions of homeruns danced in their heads;
And mamma in her Snuggie and I in my cap,
Had just settled down from three games with only one nap,
When outside by the parking lot there arose such a clatter,
I sprang from the bed to see what was the matter.
Away to the window I flew like a flash,
Tore open the blinds and covered up my @$$.
The rain on the tips of the fresh cut grass
Gave nightmares of rainouts to the AAA class,
When, what to my wondering eyes should appear,
But a John Deere tractor, with a drag on the rear
With a little old driver, so lively and quick,
I knew in a moment our field was not licked.
More rapid than rabbits, the turface was spread,
As he whistled, & shouted, & shoveled by hand;
"Now, TOMMY! Now, BRIAN! Now, JOHNNY & VICTOR!
On, CARL! On CHARLES! On, BARRY & RICHARD!
To the top of the mound! To the top of the wall!
Now RAKE it in, RAKE it in, RAKE it in all!"
And then, in a twinkling, I heard down the hall,
The banging and clanking of an ice machine's call
As I threw on a shirt and was turning around,
Through the door Housekeeping  came with a bound.
She was dressed all in sweats, from her head to her foot,
And her clothes were all splattered with comet and soot;
A bundle of towels she had flung on her back,
And she looked like a peddler just opening her pack.
She spoke not a word, but went straight to her work,
But my concern with the field made me turn with a jerk.
I couldn't believe the work that was done
The field was ideal before the rising sun
The old driver sprang to his tractor, to his team gave a yell,
And away they all fled, like bats out of hell
But I heard him exclaim, as he drove through the wall,
Merry CHRISTMAS TO ALL, AND TO ALL, PLAY BALL!!