Williamsport or Bust?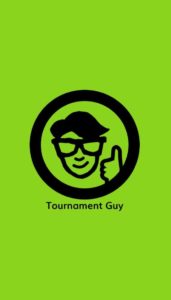 It's been told to many, your youth years are the best of your life.  Granted, being a kid is amazing and there are definitely some highlights, however, if the best years of our lives are when we're young, is it logical to say your remaining years are a disappointment in comparison?
Let's go back in time to August 2002.   I was watching the Little League World Series on a 19 inch TV atop a mini-fridge in an umpire locker room, preparing for a game between the Norfolk Tides and another team I can't remember or have tried to forget.  The baseball game on TV had my interest up until I walked onto the field that day.  My hometown, Louisville, KY, was being represented in the championship game in Williamsport, PA, home of the Little League World Series, and I was one of many pulling for the kids from Valley Sports Little League.  The boys from Dixie Highway proved victorious that day and the celebrations ran rampant in the Bluegrass state.  I recall parades, having the whole team throw out the first pitch at a Louisville Bats AAA game and many more events to honor the 12 & 13 year olds who just accomplished the impossible.  These kids were being treated as rock stars and it continued for quite some time after their once in a lifetime accomplishment.
Fast forward to today.  There are many instances where kids are unbelievable Little League players, but as they grow older, some stop developing physically, some stop working on their craft and others just give it up completely and move on to other things.  What happened to the boys from Louisville, KY, who captured the world's attention so many years ago is heartbreaking.  A local news channel, WAVE 3,  did a story on those boys and where they are today and it was not what you'd expect (click here to view the story).   Drug use, imprisonment, and death had overtaken a group of boys who allowed a good run in Williamsport, PA, to become the highlight of their lives.  Did they get complacent about sports and life in general?  Did they feel their rock star status entitled them to something more than the average man?  I did not know them personally, but in my opinion, they got caught up in the hype and lost the work ethic and attitude that propelled them to success fifteen years ago.  .  Keeping perspective is important.  Unfortunately, there are too many communities, leagues, etc., that create an atmosphere that the road to Williamsport, PA, is the Holy Grail and should you make it there, you'll be forever worshipped.
Keeping perspective is important.  Unfortunately, there are communities and leagues that create expectations that going far in a Little League tournament is priority number one.  It's not only Little League baseball that falls victim to this epidemic.  In every sport, there is at least one town that has created a stigma around putting kids on a pedestal that play for a particular team and those years are the best of your life.   Playing baseball in a tournament at 12 and 13 years old, smashing helmets on the gridiron or matching up on the hardwood, should not be the highlight of anyone's life.  I feel we should strive to teach our kids to live life to its fullest every day and each year we grow older should be better than the one before.  Let's strive to help kids, as well as parents, understand that it's only a game and if you don't make it to PA or whatever championship that exists for your sport, it's not the end of the world.