Heart On Your Sleeve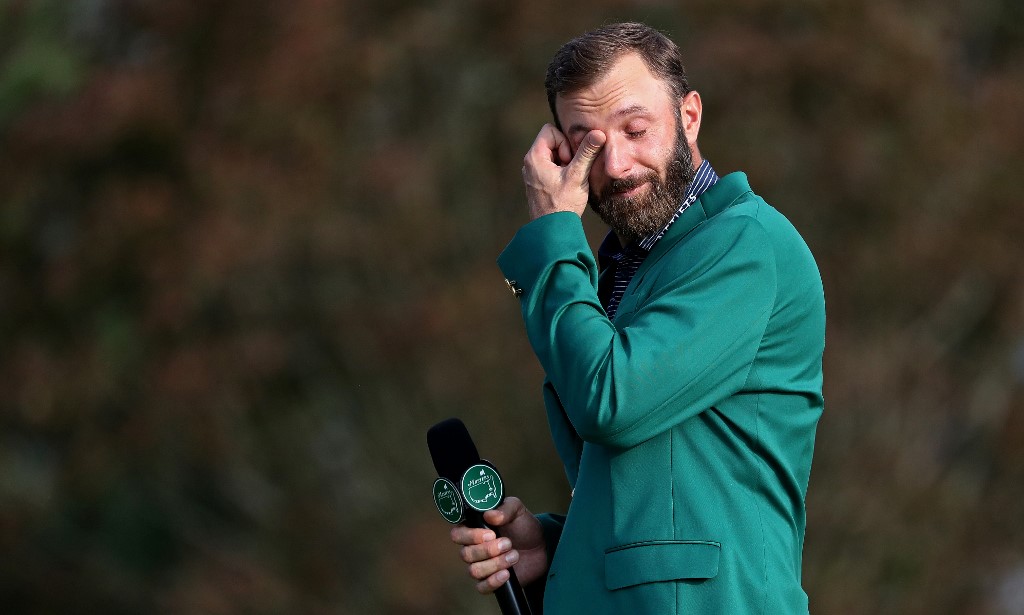 The Master's in November was a treat. Waking up to a day of golf followed by some exciting NFL games was a pretty good day at the house. But the cherry on top was watching Dustin Johnson carve up the most attractive course in professional golf, Augusta National, and then give one of the most emotional interviews for any sport I can recall (click here).
Dustin fought all weekend on the course, but no battle was harder than working to conjure up a coherent sentence after his record-setting performance, 20 under par. I tend to relate to Dustin, not with my golf skills, but with my emotions. I can only begin to wonder what drove his tears. The realization a lifelong dream had been accomplished? Thinking of all the hours spent at the range and weight room, preparing to give himself an opportunity to be in the position as an elite golfer? When you accomplish something after having put in the work and sacrificed along the way, there is a special feeling that comes over you. I've not won the Master's before, but there are other accomplishments I've been fortuante to realize. Earning my college degree comes to mind as it was a difficult road, however, as I sat at the commencement, I couldn't help but think all the work and sacrifice had paid off and I couldn't wait to walk across the stage.
For a lot of us, accomplishments don't come easy. Thomas Jefferson said, "The harder I work, the more luck I have." I couldn't agree more with that statement. I see kids today that work hard and I also see the flip side. I am confident that has been the case since the creation of time, but I am hopeful the inspiration to work hard is self-driven and not because mom or dad are living vicariously through their child.