SAY, SAY, SAY What You Want
I"m a baseball fan, but I'll be honest, I didn't know much about the Astros before the playoffs.  During the post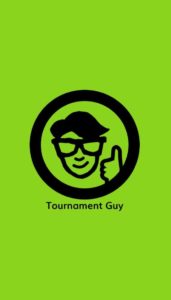 season, feel good stories evolve and bring to light situations that make you think.  Sometimes the thinking involves happiness other times, it may involve sadness or regret.  Other times, it might just make you aware of something you may not have known about otherwise.   At the conclusion of one of the most amazing Major League Baseball World Series ever, the Most Valuable Player, George Springer, III, was put under the microscope as every MVP in today's internet world undergoes after accomplishing a feat of this nature.  What surfaced was something powerful.  It wasn't allegations of wrong doing or accusations of treating others in a horrible manner.  What I learned and I'm sure others learned as well, was that George Springer stutters and has worked to control his stuttering since his youth.  Why is this a big deal?  There are a large quantity of people that stutter, what makes George special?  Nothing makes him special, what makes him special is his effort to bring awareness to the challenge as well as being a spokesperson for an organization that helps provide youth tools to address the challenge so they may gain the confidence to attack life head on and NOT be afraid to speak up and let their voice be heard.
"I totally embrace my stutter – it makes me who I am."

-George Springer, Houstron Astros outfielder and 2017 World Series MVP

ESPN profiles SAY Spokesperson George Springer's powerful story of courage & resilience.
I must confess.  I'm guilty of making remarks in my youth to a classmate in which I ask forgiveness.  Kids can be mean and that's not an excuse, but the reality of the world we live.  What I find admirable about what George is doing with SAY  (The Stuttering Association for the Young) is that he finds the time and effort to give back to an organization that helps children understand their voice does matter and provides tools to help them be heard confidently.  I'm certain there are youth athletes today that are faced with this challenge and I'm also confident there might be more youth athletes if children who stutter were given assistance to tackle this challenge and not hide from being in the spotlight for fear of having to speak.  As parents, it is our responsibility to educate our children that making fun of others because they are different is wrong.  Promoting an environment of kindness and being a great teammate is a great way to address this and any other issue that may make a young person uncomfortable.
I challenge all those who read this.  Be a good role model for your kids, be kind to others, and I'm certain the results will be tremendous.