Top Apps for Travel Ball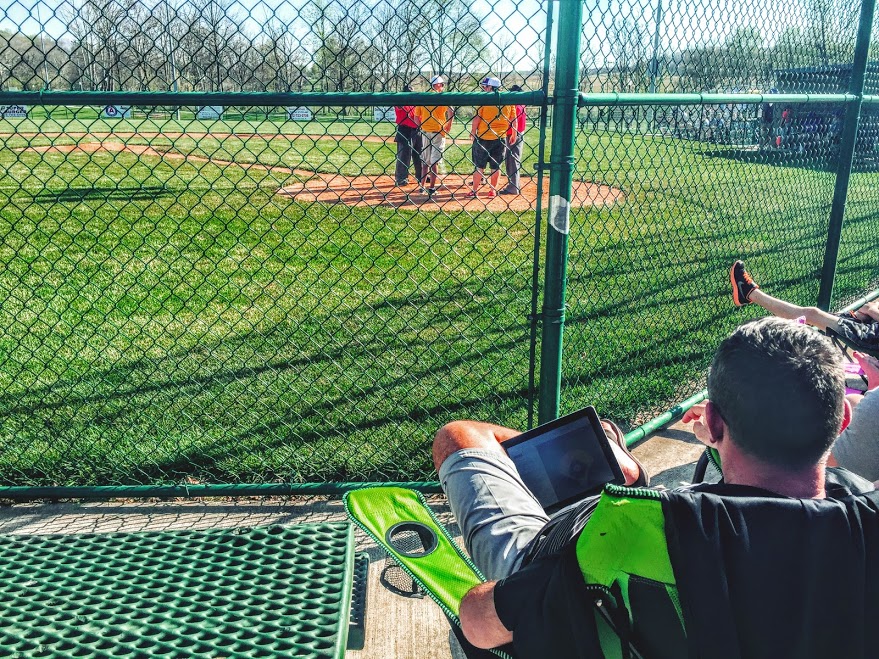 With the evolution of technology, travel ball has benefited tremendously.  Smart phones have allowed communication to become stream lined and as a result, parents & coaches have an opportunity to be on the same page in real time.  Here are a few  apps that I've used personally and I feel any team could benefit from using them as well:
COMMUNICATION
Team Snap, www.teamsnap.com , provides a friendly interface and   tremendous value in the following areas:

Rosters & Contact Information
Game & Practice Schedules.
Locations of games and practices
An ability to include special notes, i.e, uniform types, post game snacks, etc.
Communication platform.  You can send messages to the entire group very easily.

GroupMe, www.groupme.com , is an effective  and fun mass communication app.

Provides a simple platform to send messages to one or all in a particular group.
Allows you to add memes to pictures should you feel the need.
SCOREKEEPING
iScore , www.iscoresports.com (Baseball, Softball, Football, Soccer, Basketball)-iOS & Android – 
This application provides a feature rich experience while keeping track of almost any stat you can imagine.
I personally enjoy watching the iScoreCast which is the auto generated play by play (shown below).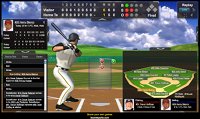 Gamechanger, www.gc.com (Baseball, Softball & Basketball)-iOS only
GC is FREE for you to score your own teams. You will have full access to all of your games and stats. If you wish to open up your scoring to other members of your team (other parents / coaches / etc), THEY have to sign up for a premium subscription (something like $30 a year) in order to gain access. Again YOU and up to 1 other admin have full FREE access to your team.GC also allows you to lock down or open up stats on a team basis. You can control who has access to the full stats, etc. A parent that has a premium subscription can ask the team admin to have access to their player's stats (or the full team's stats if you want). You have complete control.
Click here to see gc pricing https://gc.com/fan-pricing
TOURNAMENT INFORMATION
Tourney Machine (baseball, softball)  www.tourneymachine.com.  This  platform allows parents and coaches to monitor game times, brackets, and final scores.  An app isn't provided however, the website is responsive and displays nicely on a smartphone.  Pricing is available by calling (630) 791-0668.
The Tournament Guy (baseball,softball, basketball, golf, soccer) , www.thetournamentguy.com .  This platform provides an opportunity for tournament providers to share their upcoming events so coaches may be aware of the options for a particular area.
Exposure Events, www.exposureevents.com (basketball), iOS & Android.  A robust platform providing  a directory of tournaments as well updated tournament scores and brackets.   This platform has a lot of bang for the buck.  Click here for Exposure Events pricing http://basketball.exposureevents.com/pricing
MISCELLANEOUS
Coach Smart Click here to download in iTunes iOS only, free with in app purchase options

Coachsmart by Vanderbilt University

See lightning strikes within 30 miles of your location and track and time lightning strikes within 6, 12 and 30 miles (requires annual subscription)S
Monitor heat index and wind chill with an 8-hour forecast
View current temperature and humidity
Access information that athletic trainers commonly share, such as hydration and nutrition tips, injury prevention, concussion guidelines, and when to go to the emergency room
Build team contact lists and use the group texting feature to make game day and practice updates a breeze
The key to selecting the right application, regardless of function, is understanding if you need all the benefits offered on the platform.  There are several that can help your team and parents, however, are the price points and capabilities in line with your needs?
Good luck in finding apps that work for you and your parents!